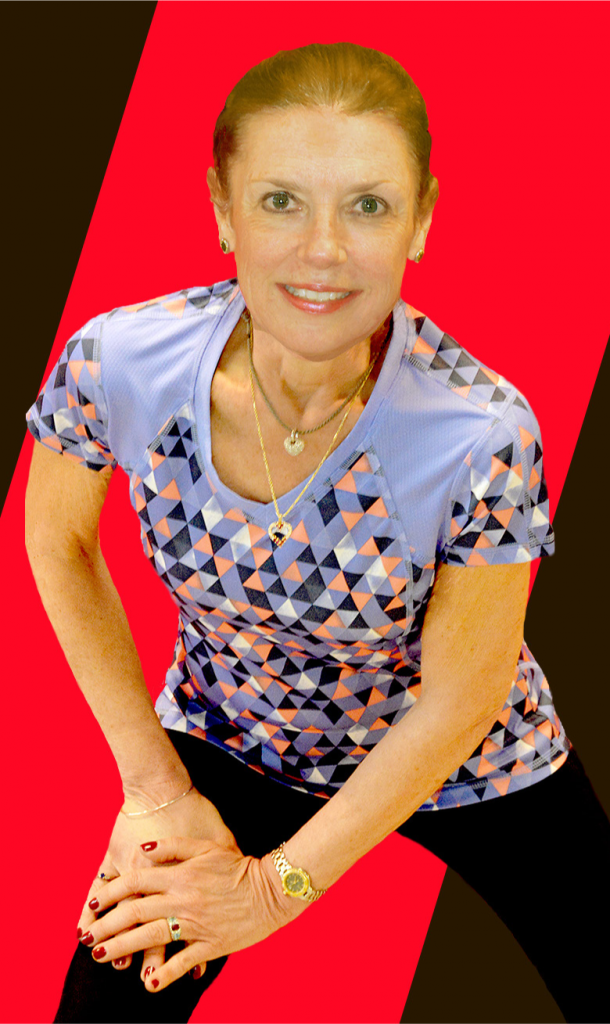 Zumba is a feel-happy dance fitness program that combines invigorating hip-hop, soca, samba, salsa, merengue and mambo music with easy-to-follow dance step routines that utilize the principles of aerobic exercise and resistance training.
Dance away your worries.
Zumba's combination of fast and slow dance rhythms tone and sculpt the body while maximizing caloric output to promote fat burning and weight loss. You get a great cardio workout while listening to great music and having lots of fun.
Zumba instructor Laura Trent has 23 years experience in group fitness instruction. She is certified by ZIN, A.C.E, and E.C.T.S.
Here is what Laura's students have to say about her:
"Laura makes exercise fun again."
"I never lasted with an exercise program before. Now, I'm hooked. Can't get enough."
"Having my knee replaced made me nervous about exercising. Laura's patience, experience, and encouragement helped get me back on my feet again."
"Thank you Laura for helping me lose 16 pounds."