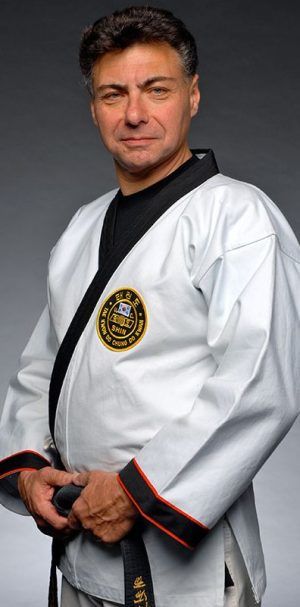 The Path of
a Noble Warrior
From his earliest years Dr. Arnold van Deuren has been on a "soul mission," one that has driven him to study and explore all areas of human endeavor in a quest to arrive at a deeper and fuller understanding of the  human experience.
Dr. van Deuren grew up in Queens, New York. He attended Stuyvesant High School and graduated from Queens College, NY with a degree in Science education.
In addition to a Masters degree in Science education and a professional diploma in School Administration and Supervision, Dr. van Deuren holds a PhD in Organization Development from NYU's School of Education.
As a veteran educator, Dr. van Deuren spent nearly forty years teaching Science in high schools and middle schools throughout New York City.  During his tenure, he also served in various ancillary capacities including: dean, security coordinator, teacher center coordinator, editor of The Teaching Biologist and new teacher mentor as part of the Pace University Teaching Fellows Project/NYC Board of Education. Then, after retiring from the New York City school system in 2008, Dr. van Deuren took a position as adjunct instructor of Anatomy and Physiology at Dominican College (Orangeburg, NY).
Keenly aware of his parents' ordeals as holocaust survivors and himself the frequent target of schoolyard bullies during his childhood, Dr. van Deuren always dreamt of one day being able to fight back against those that prey on the weak and defenseless. His chance came in college where he joined a lunchtime TaeKwonDo club, unwittingly beginning what would become a second career for him; one that, over the next forty years, would lead to his attaining the highest levels of martial arts mastery.
In 1981 Dr. van Deuren and his wife moved to Rockland County, NY. Here he began teaching after-school enrichment classes and evening adult education classes, quickly building up a following of devoted students "hooked" on his novel approach to martial arts training.
In 1984 Dr. van Deuren opened his own martial arts-fitness-wellness studio. Envisioning it to be a place for "transformation, exploration, and self-realization," he called his studio, "The Workout Place." His goal was to provide a facility where students could learn to apply the principles and practices of martial arts training, not just for self-defense, but, for developing the skills and attitudes that would allow them to overcome all of life's challenges.
Today, as director of the Workout Place, Dr. van Deuren continues training students, providing the individualized coaching each one needs to be able to navigate life with strength, courage, passion and purpose. Young or old. Gifted or challenged. Lifelong athlete or out-of-shape beginner. It's never too late. All are welcome.
We invite you to contact Dr. van Deuren to learn more about his martial arts, self-defense, and personal development programs.